Compare and choose from our wide array of decking options.
Lower-cost pressure-treated lumber is the least expensive decking material and is widely available. We also install thermally treated hardwoods and more expensive exotic hardwoods like Cyprus and Brazilian hardwoods. Wood decks generally need more maintenance than man-made materials like composite, PVC, or mineral-based decking materials. We also work with log decks and log railings.
Our pressure treated decking is a budget friendly option that has properties that protect it from termites, fungal decay and rot.
Kiln Dried After Treated or KDAT lumber is less prone to warping and twisting making it a great option for a more durable cost effective option.
Exotic Hardwood holds the highest durability and the least maintenance of all our wood decking options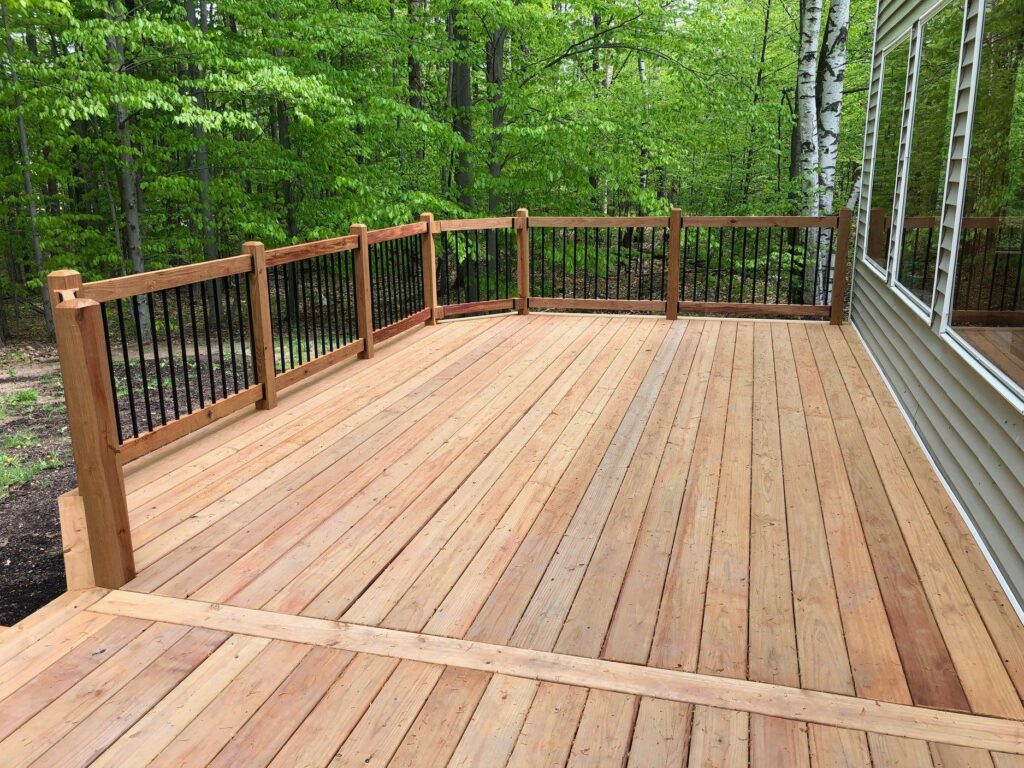 Traditional composite decking is a man-made building product that includes an approximately equal mix of recycled wood fibers and recycled plastic. Because composite decking products are so durable and impervious to rot, they have a much longer lifespan than wood decks. Specialty composite materials also include Rice Hull Composite decking which is a combination of salt, rice, husks, and mineral oil. The decking material is 100% recyclable and is gaining popularity.
Our Value Composite Decking is an affordable entry level product that brings you into the world of composite decking and a lower pricepoint
Value Plus Composite Decking
Our Value Plus Composite Decking offers a variety of features including lower maintenance, longer lifespan, and barefoot comfort.
Premium Composite Decking
Our Premium Composite Decking is the epitome of durability and elegance. Crafted with the finest materials, this decking offers unmatched strength and resistance to the elements.
Compare Composite Decking
General PVC decking is composed entirely of polyvinyl chloride and contains no wood. PVC decking is a more expensive option in the decking industry, but it provides significant fade and stain resistance and lower maintenance requirements compared to other products.
This option is an entry level to PVC decking, giving you the advantage of durability and low maintenance while staying budget friendly.
Crafted from high quality PVC, this option is highly resistant to fading, staining, and scratching making it a great choice for a long lasting and low maintenance outdoor space.
Our Luxury PVC Option is the perfect choice for those who want a high-end, low maintenance outdoor living space. This decking is resistant to fading staining, and mold, ensuring that it will look great for years to come.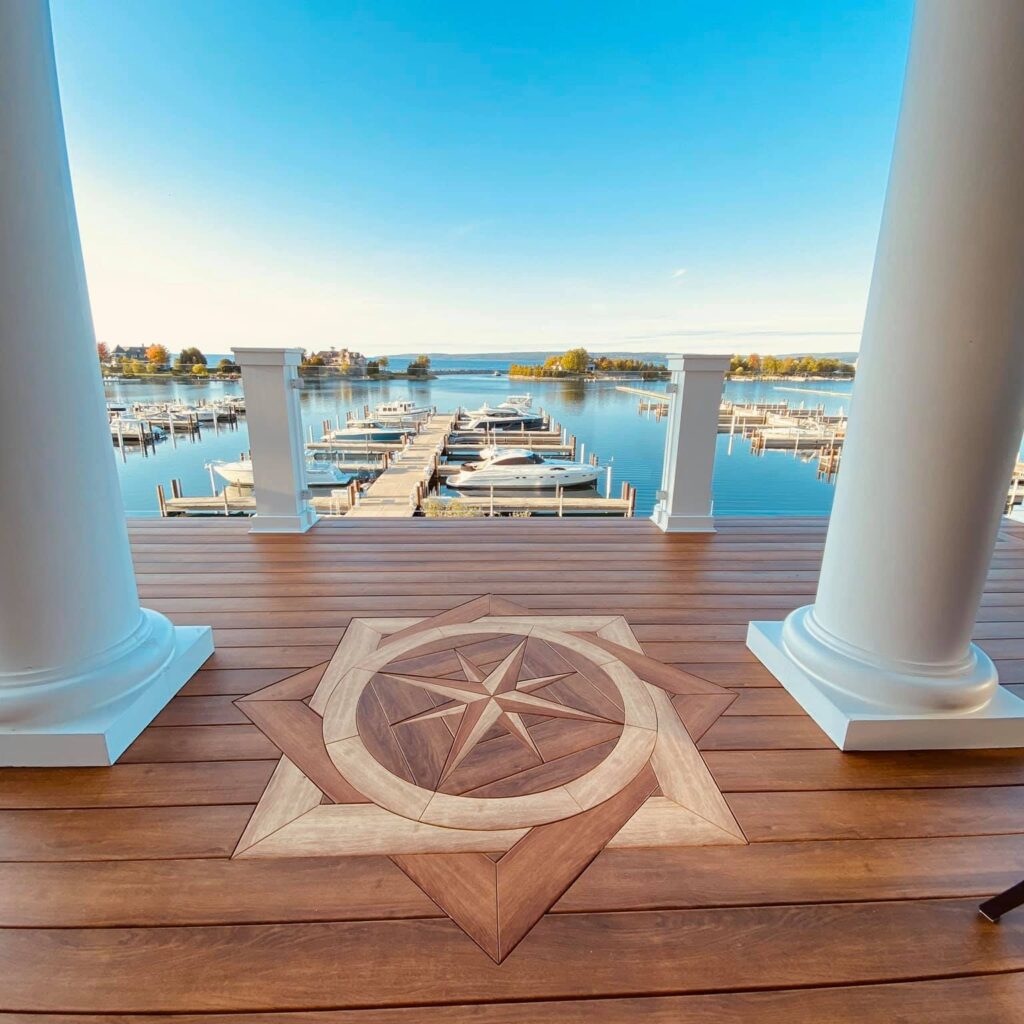 Frequently asked questions regarding different types of decking materials .
Estimate Your Project Today
Quickly estimate your dream deck's cost with ease using our simple questionnaire. Get started today!
Our Basic Decking material is a durable and cost-effective option for your outdoor living space.
Value Plus Decking Material
Our Plus Decking material is a high quality composite option with low maintenance and enhanced durability
Our Premium Decking material is crafted with the utmost precision and quality. Designed to withstand the test of time, it offers unparalleled durability, elegance, and functionality, making it the perfect choice for your outdoor living space.