Deck framing refers to the process of constructing the structural framework that supports a deck. This involves measuring and cutting the necessary lumber, securing it in place with hardware such as joist hangers and screws, and ensuring that the frame is level and square.
Proper deck framing is essential to ensure that the deck can withstand the weight of furniture, foot traffic, and other loads without sagging or collapsing.
By utilizing treated wood for the deck framing, it ensures a longer lifespan and reduces the risk of structural damage. The treatment process involves applying chemicals to the wood, which penetrate deep into the fibers, providing long-lasting protection.
Value Plus Kiln-Dried Treated Framing
This deck framing undergoes a meticulous process known as kiln drying after being treated. This method ensures that the wood used in the deck framing is thoroughly dried in a controlled environment, eliminating excess moisture and enhancing its durability.
Steel deck framing is a structural system that utilizes steel beams, joists, and posts to support and create a sturdy foundation for outdoor decks. This type of framing offers numerous advantages over traditional wood framing, including increased durability, resistance to rot and pests, and enhanced stability.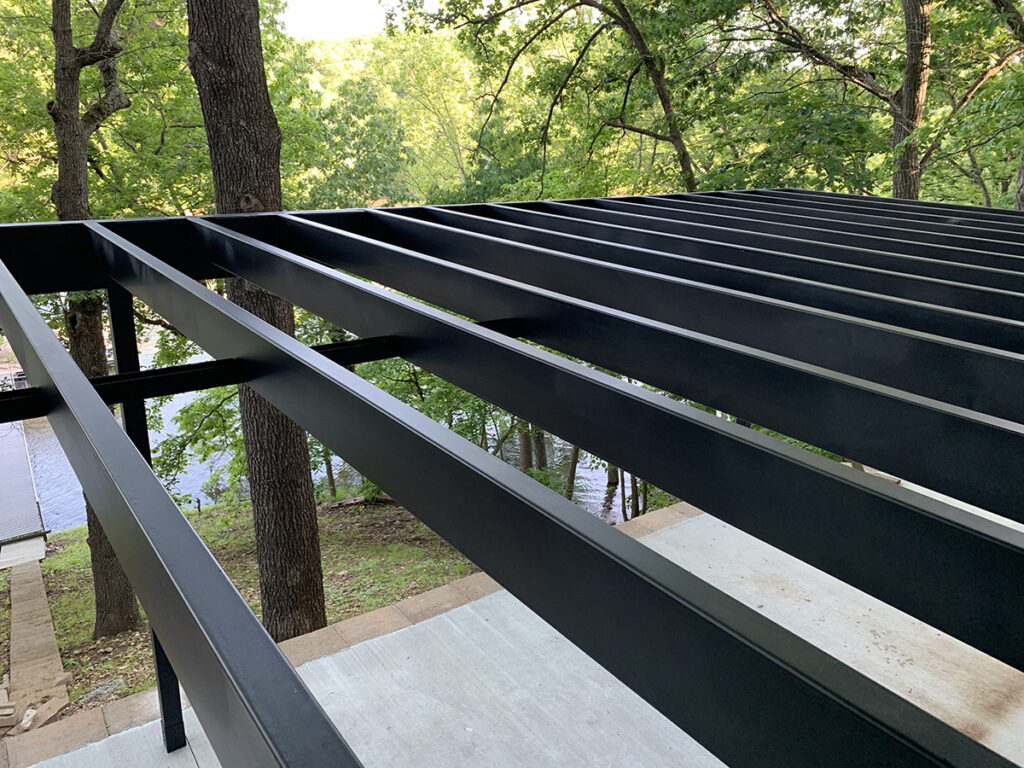 Everything you need to know about framing materials.
Estimate Your Project Today
Get a rough estimate on the cost to build your dream deck with just a few simple questions.